Wahsure 160 PCS Heat Shrink tubing Butt Connectors - Electrical Connectors - Waterproof Wire Connectors Terminals
✅ COPPER BARREL and Heat Shrink Tubing with Low Temp Hot Melt Adhesive.

✅ WATERPROOF - Butt connectors with heat activated adhesive protect against corrosion and vibration. 

✅ EASY IDENTIFICATION: With three different colors (red, blue, yellow) as well as a detailed chart for easy identification or for different purposes of use.

✅ LIFETIME GUARANTEE : Quality first, customer first and 100% satisfactory service. lifetime money-back guarantee - comply with all relevant safety standards: CE, SGS, RoHS, ISO 9001. If there are any issues with your order, please contact us.

✅ KIT INCLUDE: Red 22 - 16 AWG (80 pcs), Blue 16 - 14 AWG (60 pcs), Yellow 12 - 10 AWG (20 pcs). Different size meet your different need, all packed in a plastic container for easy organization and storage.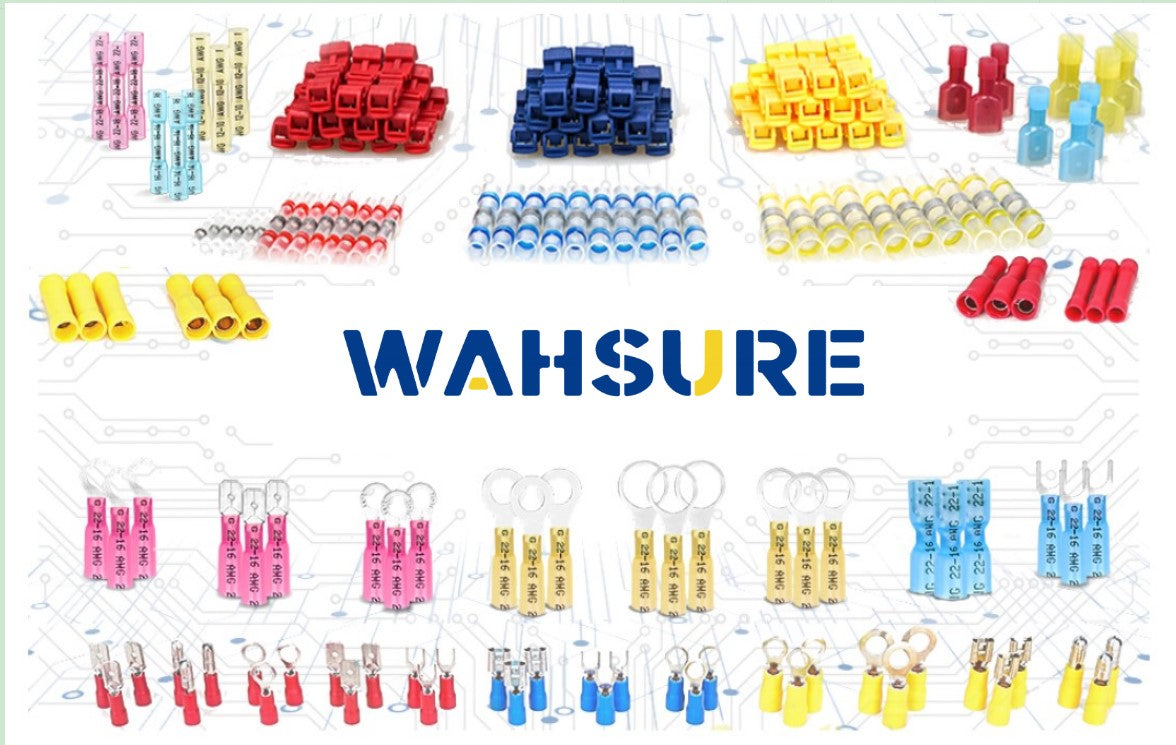 ✮Whether you are working on your boat, vehicle, home or scientific projects, WAHSURE heat shrink connectors will ensure strong crimps, increased current flow and waterproof connections every time!✮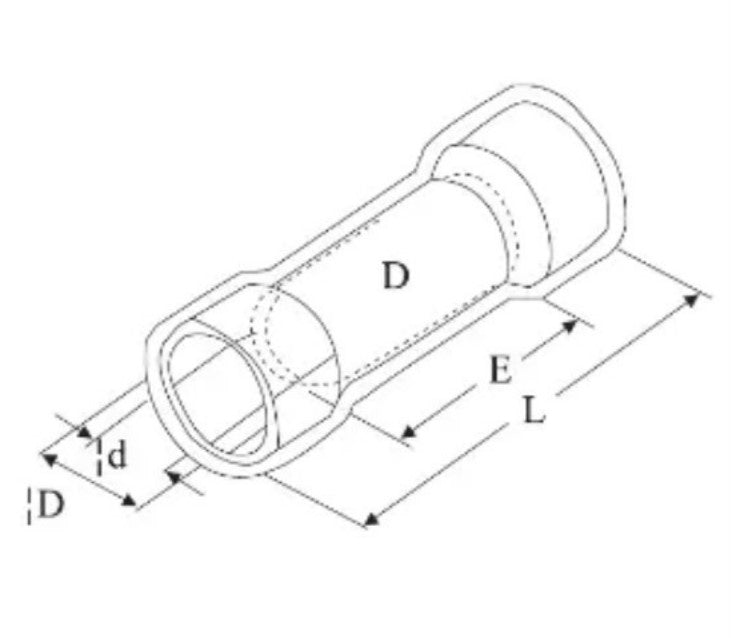 Specification:
Shrinkage ratio 2: 1
Minimum shrink temperature: 175°F (80°C)
Full recovery temperature: 265°F (130°C)
Operating temperature: -65°F–255°F (55°C - 125°C)
Note: For best results, please choose the right connector, use a hot air gun, heat evenly until connector reduces in size and the adhesive flows, filling gaps within the terminals.

✮Evenly Shrinking Evenly Shrink when heated, no deformation or burn.
✮Waterproof Two ends completed sealed after shrinking, waterproof.
✮Thickened Copper Layer Thickened tinned copper layer, better conductivity and shape.
✮Interior Structure Delicate interior structure.

FAQ:
Q:I need a connector that will fit an 18 gauge wire and will fit an M8 bolt, does this set have some other will work?
A:I don't know right off hand . A 8mm & 5/16 are about the same.
Q: Will these work for high heat connections in an electric furnace & all around hvac trade ?
A:I used them for automotive in a classic car that is driven less than 500 miles per year. Therefore, I cannot properly answer the question in regard to high heat. They do connect well and stay attached in that application.
Q:Will these heat shrink connectors work on solid wire as well?
A:Yes they will work on solid wire as well!
Q:How many times should i crimp the heat shrink connector? i have heard once, twice and three times... so i am confused
A:Twice, crimp on each wire inserting to the copper barrel, then use a heat gun to seal connection
Shipping
When your order is shipped, you will receive an email with a tracking number that links to the carrier service website.
We work hard to ensure that all items are received in good condition, and if you've received a damaged item, we sincerely apologize for any inconvenience. Please reach out to our customer service team at (86)19941100855or email us at admin@wahsure.com. We will do all we can to remedy the situation—either by sending a replacement item or by refunding your order—and we'll help you to return the damaged item at our expense.
We do our very best to process and deliver orders as quickly as possible. Wahsure's stocked items will usually ship within 1 business day. Depending on your location, you should receive these items within 3 to 10 business days. However, processing and delivery timeframes can vary significantly depending on the product.