Wahsure 4" and 6" Cable Ties 1000pcs, for Cable Management, Cable Ties & Electrical Cable Ties - Zip Ties 18 Lbs Green
【Heavy Duty】 Strength tensile is decided by Width-- Our cable ties 2.5mm wider make the ties stronger than the same size for more projects. 

【High Quality Material】 Made of industrial strength nylon 6/6 fire resistant material, and can be used in temperatures ranges from -40℃ to 85℃, weather resistant and outdoor in direct sunlight application is not an issue.

【Self-locking】 Self-locking Fastener Design, Strong durable powerful lock, easy handling and prevent snagging in tight. 
【LIMITLESS APPLICATIONS】 Perfect for home DIY, commercial purposes, cable management and gardening. Our zip ties are proudly used by households, contractors and industry all over the world! 
| | | |
| --- | --- | --- |
|   | 4 Inch | 6Inch |
| Length | 100mm | 150mm |
| Width |  2.5mm(0.1") | 2.5mm(0.1") |
| max bundle diameter | 35mm/1.38Inch | 35mm/1.38Inch |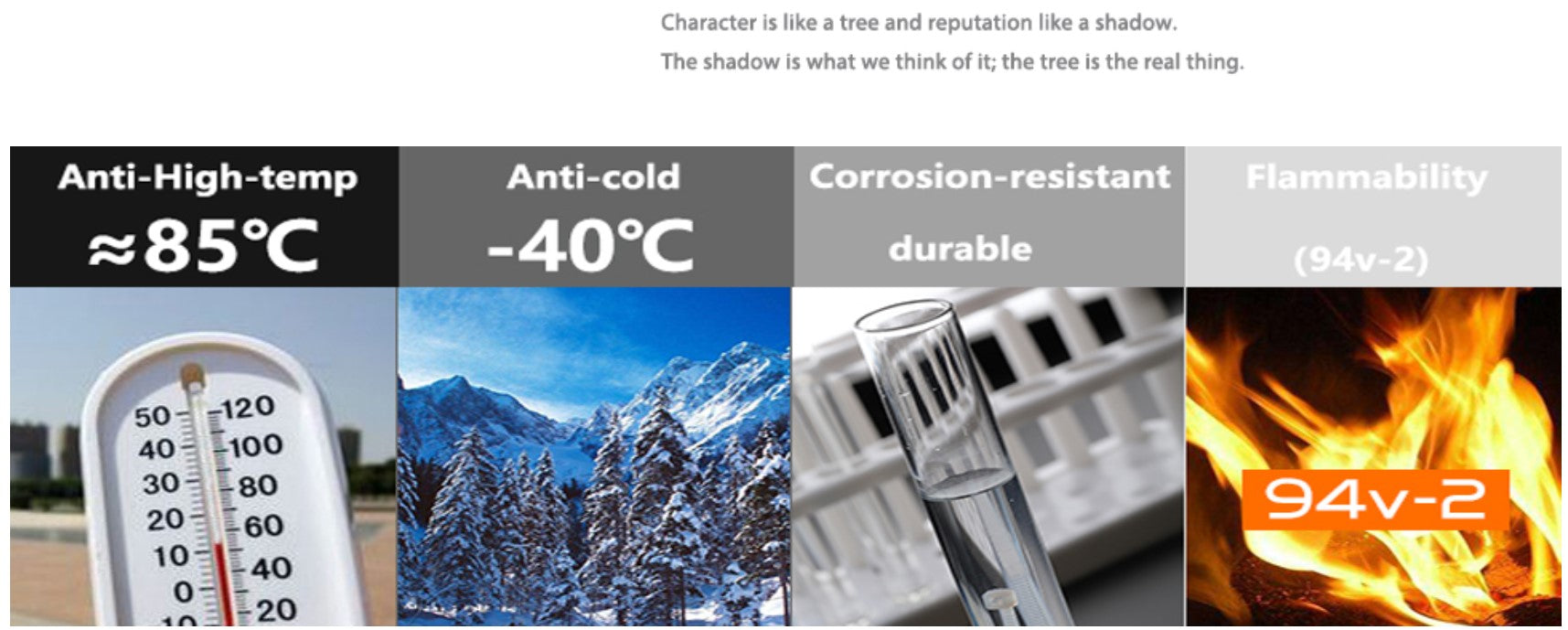 ✮

It's obvious zip ties has been one part of our lofe-organize cable, fasten fence, design craft ets, so one zip ties have there application restirctions, we offer a diverse selcetion to meet your multi puepose!
✮A ratcheting head that holds simple as that, you cna bet whern you zip down our cable ties, the head won't slip!
✮Our zip ties added a pointed tail for easy locking, habe a bend at the end ro help guide the zip tie.
 FAQ:
Q:What is the low temperature about the cable tie? 
A:From -40 degree to 85 degrees
Q:Does it perform well directly under the sun at around 110 degree Fahrenheit? Does it last long? 
A: In Tucson,Arizona when I use them outside in direct sunlight, they last just a little longer than your standard zip ties ( probably because thicker ). They make small ( standard size ) exterior zip ties with uv protection. These long ones don't seem to have any
Q:Are these reusable?
A:These are not reusable with dependability. Use a new one each time.
Q:Where are they made?                                                                                                A:From china.
Shipping
When your order is shipped, you will receive an email with a tracking number that links to the carrier service website.
We work hard to ensure that all items are received in good condition, and if you've received a damaged item, we sincerely apologize for any inconvenience. Please reach out to our customer service team at (86)19941100855or email us at admin@wahsure.com. We will do all we can to remedy the situation—either by sending a replacement item or by refunding your order—and we'll help you to return the damaged item at our expense.
We do our very best to process and deliver orders as quickly as possible. Wahsure's stocked items will usually ship within 1 business day. Depending on your location, you should receive these items within 3 to 10 business days. However, processing and delivery timeframes can vary significantly depending on the product.