WAHSURE 310 Pcs Electrical wire connectors nuts, wire cap colorful Wire Twisy Nuts Assortment for Quick Connection
Color:
Red/Yellow/Orange/Grey/Blue
● Character:wire arranges
from 22 to 10 AWG
● Applications: Widely used in all kinds of electrical products, lighting and home wiring equipment
● Feature: Peelwire coat, insert the wire in, then tighten.
● Material: PVC, with spring inside
● Certificated: UL
Material: PVC, with spring inside. UL Certificated 
Size:22-14 AWG wire twist nuts Grey (100pcs) ; Blue (100pcs); Orange (70pcs); Yellow (25pcs); Red (15pcs) in pack.
Usage: Peel wire coat, inset the wire in, then tighten.
Feature: hold wires firmly and durable,reusable,color-coded simply separate hundred of wire combination, no need pre-twisting wire, soldering or electrical tape, no tools necessary
Purpose:homeowner or engineer who does the project of home theater,or used for hvac,lamps,audio,speaker wire,stereo wiring,automotive,marine wiring,household wiring,and any type of electric work

RISK FREE GUARANTEED - Quality guarantee and 5-star customer service. If you are not 100% completely satisfied with your screw-on wire connectors terminals, simply let us know and you will be offered a FULL refund or replacement.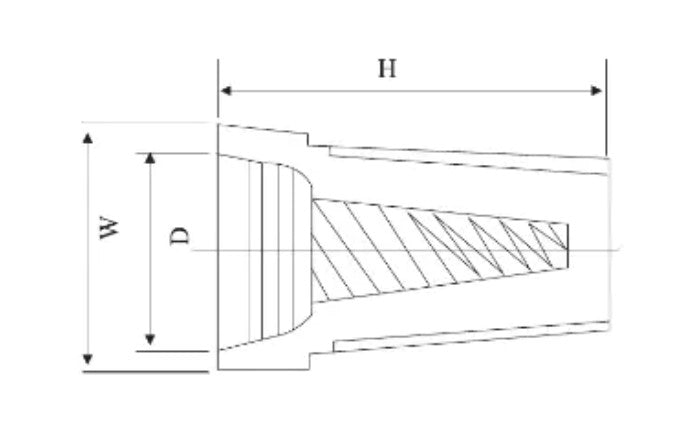 Details
Size
P1,P2,P3,P4,P5,P6
Color/Finish
Grey, Blue, Orange, Yellow, Red
Electrical Product Type
Wire Connectors
Manufacturer
HUASU / Wahsure
Electrical Tools Features
PVC with spring inside
Installation Method
Screw on
Voltage
600 Volts
Pack Size
310
Package Dimensions
7.87 x 5.2 x 1.54 inches
Item Weight
13.3 ounces
 Wire connector  
To be sold only with installation instructions 
Instructions:
1. Turn off power before installing or removing connectors.
2. Strip solid wires the size as a reference.
3.Pre-twisting unnecessary,hold stripped wires together with ends even.Lead stranded wires slightly.
4.Align any frayed strands or conductors.
5.Push wires into connector and screw on until two twists are visible in wires.

FOR USE WITH COPPER TO COPPER CONDUCTOR
Temperature Rating:105℃(221℉)Max.
Voltage Rating:300V Max.
Listed as a PRESUURE-TYPE wire connector on the
following solid and/or stranded wire combinations: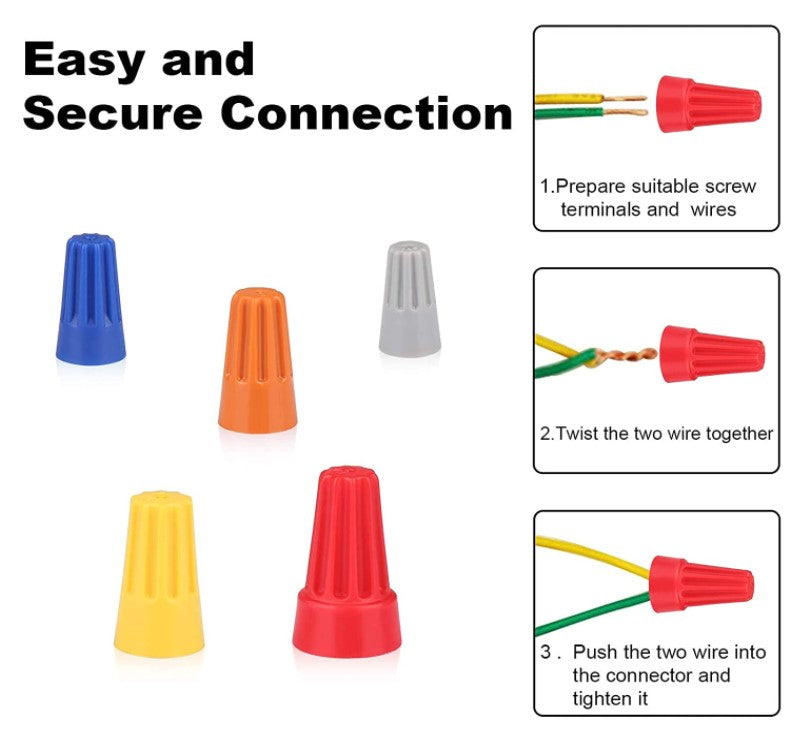 Safe and convenient Great for connect wires without soldering, NO electerical tape needed not tools necessary Cone-shoped spring pull wires into connectors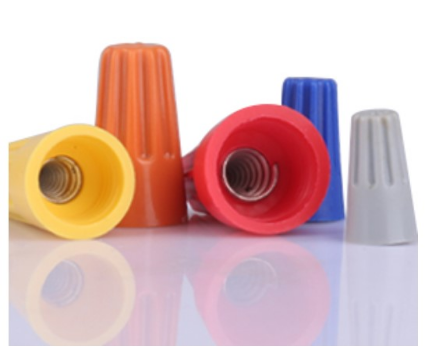 High-quality materials these wire cinnectors are made of high-quality plastic with high hardness and thick shell, which is not easy to age. the inner sprint rintg is made of metal, which effectively prevents instability from casusing the connection to fall off, with good conductuvity and stable connection.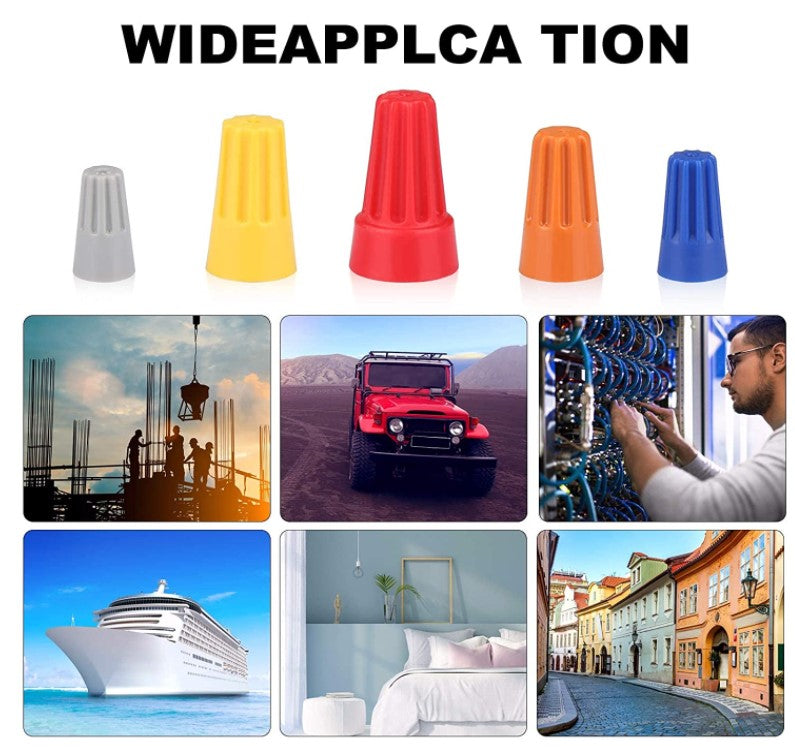 FAQ:
Q:is it true you should only use a wire nut once?
A:I have reused them for years. Inspect it first to ensure it is not damaged. Some nuts actually come apart when you "unscrew" them. If the coil inside is loose, discard it. Otherwise reuse should not be an issue
Q:Stupid question, but inside the plastic cap is metal and I'm capping a live doorbell wire. Is it safe for the wire to touch the metal inside cap?
A: The metal inside is what tightens the wires together and provides the good connection. As long as you don't cut the plastic on the wire but you are fine. Also as an added protection wrap the outside of the wire nut with electrical tape. Good luck! 
Q:UL Listed?
A:Yes, UL certificated
Shipping
When your order is shipped, you will receive an email with a tracking number that links to the carrier service website.
We work hard to ensure that all items are received in good condition, and if you've received a damaged item, we sincerely apologize for any inconvenience. Please reach out to our customer service team at (86)19941100855or email us at admin@wahsure.com. We will do all we can to remedy the situation—either by sending a replacement item or by refunding your order—and we'll help you to return the damaged item at our expense.
We do our very best to process and deliver orders as quickly as possible. Wahsure's stocked items will usually ship within 1 business day. Depending on your location, you should receive these items within 3 to 10 business days. However, processing and delivery timeframes can vary significantly depending on the product.
If you have any questions about processing time and/or expected delivery timeframes for your order, please don't hesitate to contact us at (86)19941100855