WAHSURE Releasable Reusable Cable Ties 6",8",10",12" Combination/8inch Heavy Duty Zip Tie Thick Black Cable Ties 50lb
✮Details:
Reusable Zip Ties are made with industrial strength 6/6 Nylon, which is environmentally friendly, heavy-duty industrial-grade quality, heat & UV resistant,50 lbs tensile strength(with the temperature range in -40℉~185℉) and last 2-8 years lifespan.  
✮Features:
durable and insulated, releasable and adjustable,the teeth engage as they should,strong releasable latch ensure reusable zip ties many times as well as adjustable the bundle size when you bundle wires too tightly,perfect stuff of cable management,it is popular with vintner,decorator,designer,engineer,housewife.             
✮Package:
              ---The 100pcs/pack of black cable tie 8 inches(200mm) , the width is 0.3 inches(7.6mm), This size black reusable zip ties can meet the different needs of your daily life.
              ---The 300pcs/pack of black cable tie (6inch with 80pcs, 8inch with 80pcs, 10inch with 70pcs and 12inch with 70pcs)                            
| | |
| --- | --- |
| Maximum Bundle Diameter  | 6 inch with 35mm(1.38inch);8 inch with 50mm(1.97 Inch); 10inch with 60mm(2.36 inch);12 inch with 82mm(3.23 inch) |
| Minimum Bundle Diameter | 3mm / 0.12inch |
| Product Length  | 150mm(6 inch);200mm (8 Inch); 250mm(10 inch);300mm(12 inch) |
| Product Width  | 7.6mm / 0.3inch |
| Tensile Strength | 50 Lbs |
| Pack | 300 per Pack (80pcs 6 inch & 80pcs 8inch & 70pcs 10 inch & 70pcs 12 inch) |
| Color: | UV Black   |
| Feature | Releasable |
| Certificate: | UL, CE, ROHS, REACH |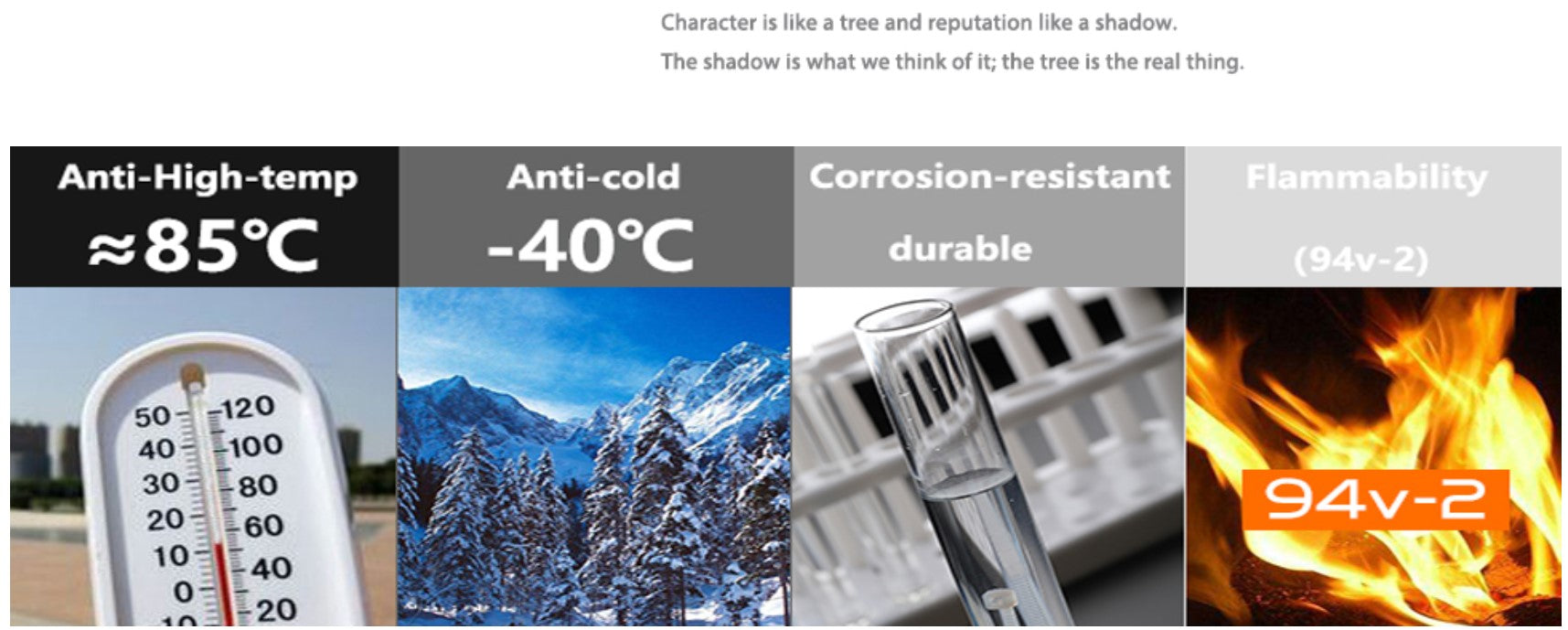 Flexible enough to secure any shape object while still maintaining strength, our multipurpose zipties are right for you. high durability and highly rated, we stand by our products, and if for any reson you are unsatisfied, you can reach out directly to us for assistance.
want to get a strong zip ties, not only relate to material but a strong ratcheting head, Wahsure make sure quality control every batch of zipties thatits stength should have industrial standard. 
one zip tie does not rule them all, we select whole series commercial zip ties to meet your different application, from small to large size, assorted colors, standard package, bulk package.
FAQ:
Q: Why the ending of the reusable zip ties are round?
A: That is the improvement model from buyers review, skin is hurt easily during banding with traditional sharp ending tie wraps. Round ending is for better protection your skin.
Q: Is the round ending difficult to insert through certain items with small holes?
A: For such special case, just cut a little bit the round ending zip ties to sharper, make the ending goes through easier. I believe that is not the most cases.
Q: Are these reusable?
A: Yes.
Q: Does it perform well directly under the sun at around 110 degree Fahrenheit? Does it last long?
A: In Tucson, Arizona when I use them outside in direct sunlight, they last just a little longer than your standard zip ties (probably because thicker). They make small ( standard size) exterior zip ties with uv protection. These long ones don't seem to have any.
Shipping
When your order is shipped, you will receive an email with a tracking number that links to the carrier service website.
We work hard to ensure that all items are received in good condition, and if you've received a damaged item, we sincerely apologize for any inconvenience. Please reach out to our customer service team at (86)19941100855or email us at admin@wahsure.com. We will do all we can to remedy the situation—either by sending a replacement item or by refunding your order—and we'll help you to return the damaged item at our expense.
We do our very best to process and deliver orders as quickly as possible. Wahsure's stocked items will usually ship within 1 business day. Depending on your location, you should receive these items within 3 to 10 business days. However, processing and delivery timeframes can vary significantly depending on the product.